Automate your business workflows & processes
Discover the flexibility of efficient, reliable trading systems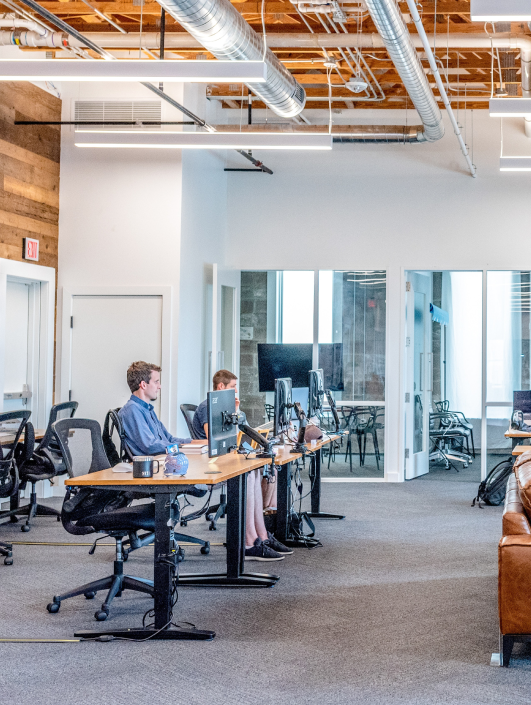 Looking for efficient systems that work with your platforms?
We have a comprehensive understanding of how our products and services fit into your larger workflow. Let us automate those everyday mundane tasks so that you can focus on getting things done.
Our Products
Our tools are made to streamline & automate trade processing while building structure that allows you to easily manage exceptions.
UniT
Enables better management of client holdings to keep clients invested in UITs
UniT
Unit Trust Trading System
UniT boosts asset retention: firms use this tool to better manage client holdings and keep customers invested in UITs. This tool offers Straight Through Processing (STP) for orders to all major sponsors, providing seamless automated processing with sponsors. Our clients who use UniT are able to automate the entire UIT lifecycle from broker to sponsor to your back office.
TradePort
Automates workflows to efficiently and seamlessly manage trade processing from various systems
TradePort
Trading Operations Middleware
TradePort is middleware that enables Straight Through Processing of security types including Equities, Fixed Income, MFs, and Options and has the ability to receive data from various platforms, sources and standard or custom data formats. This tool is useful for money managers, correspondent firms, and anyone looking to better manage big Trade Processing data with high efficiency.
RADAR
Supports exception management to improve automated decision-making
RADAR
Exception Management
RADAR analyzes millions of items to identify trading inconsistencies and anomalies that require review. This tool is used to reduce the amount of human resources and time needed to manage potential risks. RADAR can be used to collect data from internal systems to compare with external reports and can be used with Files, APIs, Mainframe information, datasets & databases, FIX messaging, and other data source formats.
Custom Software
Partner to create just the right solution to any client need
Custom Software
In-House Developed Tools
Over the years CRC has designed, built and implemented hundreds of niche applications, as well as large scale platforms, to fill gaps in current client workflow, conduct data migration and validation, apply process and surveillance, and automate elements of trade processing and clearing to limit risk and provide efficiencies.